Manitoba Smallmouth Bass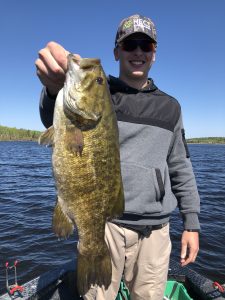 Manitoba smallmouth bass fishing  is tremendous with many lakes and back country drive to locations to soak a fishing line. The action is mostly non stop and Blackwater Cats offers dedicated smallmouth bass fishing guides to show you a great time and help you land a Manitoba Master angler smallmouth  bass.
We offer full day smallmouth bass fishing trips, complete with all gear and equipment, to lakes loaded with scrappy smallmouth bass ready for the catching. It's a great time for both kids and adults and the fishing well makes up for the drive to get there.