Fall Run Walleyes
The fall greenback walleye run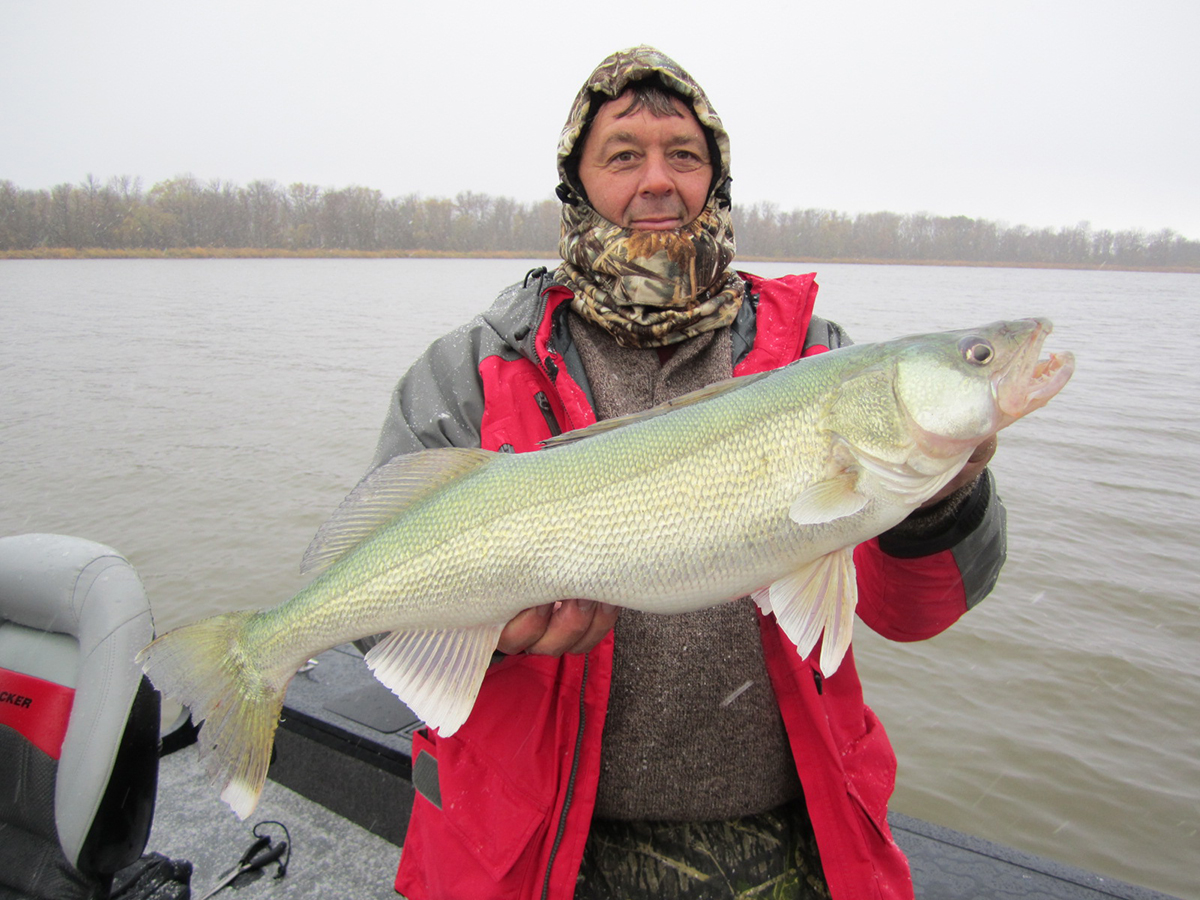 is the second part of Manitoba's famous one two punch of world-class sport fishing. When the end of September rolls around and the water starts to cool it's time to call this Selkirk walleye guide as massive schools of large Lake Winnipeg walleye make their annual fall migrations from the limestone rich waters of the north basin down to the south basin of Lake Winnipeg and into the Red River and Winnipeg River systems. It's time to start thinking trophy greenback walleye and Blackwater Cats, is ready to guide you to the fattest, hardest fighting Lake Winnipeg walleyes of your life with professional fishing guide, tournament angler and Quantum / Tracker Boats Pro-Staff Donovan Pearase.


This is one of the top trophy walleye fisheries in North America where the next bite could be the biggest trophy walleye of your life. With numbers of walleye in the 3 - 6 lbs range, 8 - 10 lbs greenbacks common and a great shot at a double digits trophy Lake Winnipeg walleye you will marvel at how fat these greenback walleye are. Whether it's a hot jig bite or the walleye are going on cranks the fish are big, strong and this walleye fishing guide will put you in the path of these awesome fish!

Blackwater Cats Outfitter puts you in a brand New 2013 Tracker Targa
V-18 Combo with Lake Winnipeg walleye fishing guide Donovan Pearase for a full day of greenback walleye fishing, with all bait, gas and transportation included. Top quality walleye gear with Quantum PT rods and reels are ready and available to tackle the greenbacks at no extra charge however guests are welcome to use their own fishing equipment if they prefer.

Full day Trips are available on the both Red River out of Selkirk Manitoba or on the Winnipeg River/Traverse Bay out of Pine Falls, Manitoba.  Both single and multiple days trips and packages available.

| | | |
| --- | --- | --- |
| | | |
| Nice limit of walleye with Lake Winnipeg walleye fishing guide Donovan of Blackwater Cats Outfitter | Red River greenback walleye with Red River walleye fishing guide Blackwater Cats Outfitter | Donovan Pearase with a nice greenback walleye -  Lake Winnipeg walleye fishing guide. |
---